CLINIQUE LA PRAIRIE
ABOUT CLINIQUE LA PRAIRIE
Clinique La Prairie is an award-winning, state-of-the-art health and wellness clinic located in Montreaux, Switzerland. Nestled between the Swiss Alps and the pristine shores of Lake Geneva, the beautiful landscape makes Clinique La Prairie the perfect environment to unwind and relax in a tranquil and luxurious setting.
Regarded as a pioneer in preventative medicine, Clinique La Prairie and its team of over 50 medical specialists and 200 wellbeing experts have carefully curated a selection of results-based programs for guests, based on four pillars for longevity – medical care, wellness, nutrition and movement. Its high-quality programs offer a holistic approach to healthcare and wellbeing, combined with the tradition of luxury Swiss hospitality. Guests stay in one of the 38 rooms and suites on the shores of Lake Geneva. With an award-winning spa, Health Club and Medical Centre, Clinique La Prairie provides guests with a life-changing experience, long after guests return home.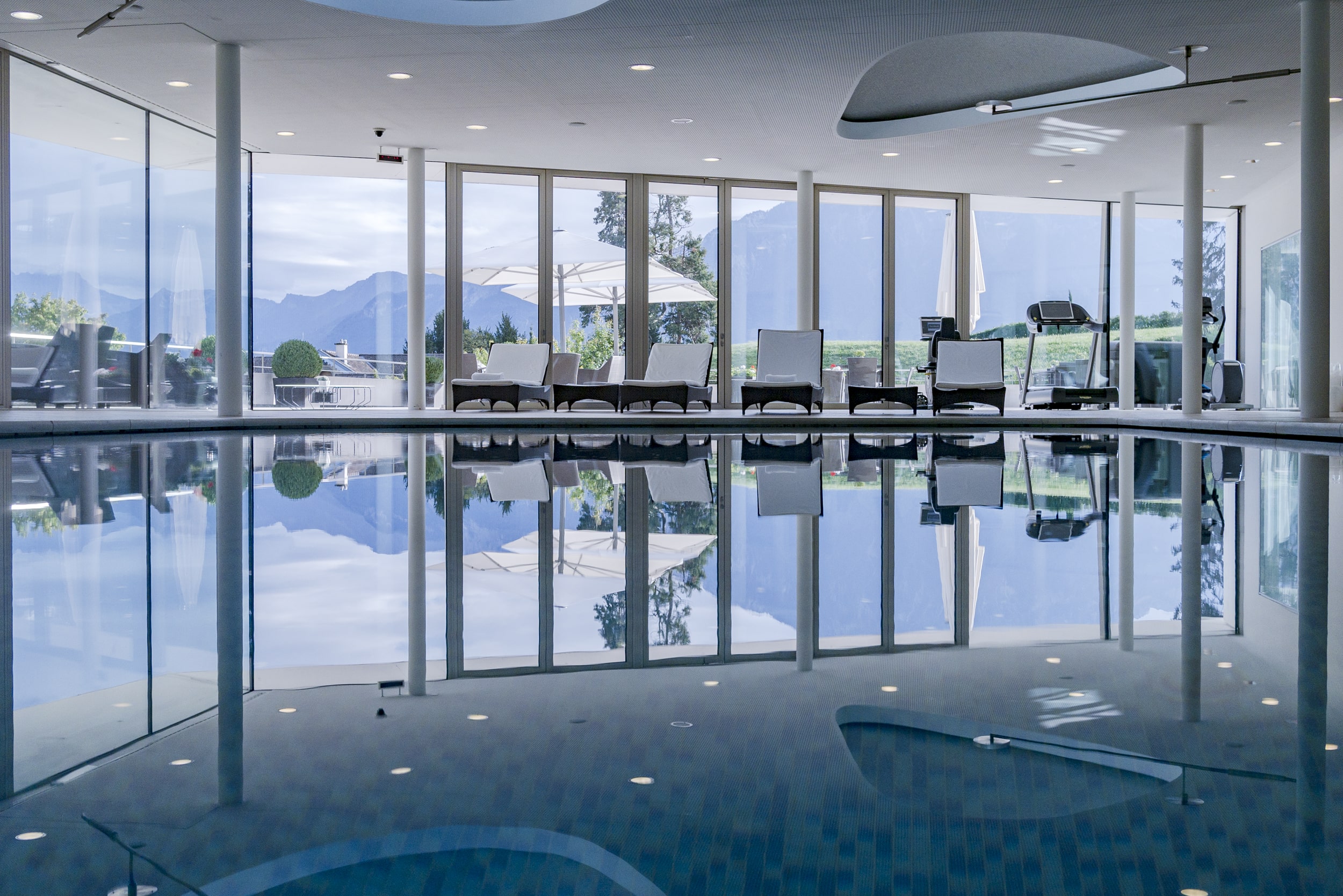 HISTORY
The history of Clinique La Prairie goes back to 1931 when Professor Paul Niehans, a brilliant scientist, developed a cellular therapy with spectacular results to slow down the aging process. The exclusive rejuvenation treatment's reputation rapidly grew to attract many opinion leaders worldwide. Since then, Clinique La Prairie continues to be at the forefront of well-being and health innovation. The Revitalisation program continues to be the signature program, while other specialized programs have been developed to offer a variety of medical & wellness programs such as check-up, detox, weight management and sleep therapy.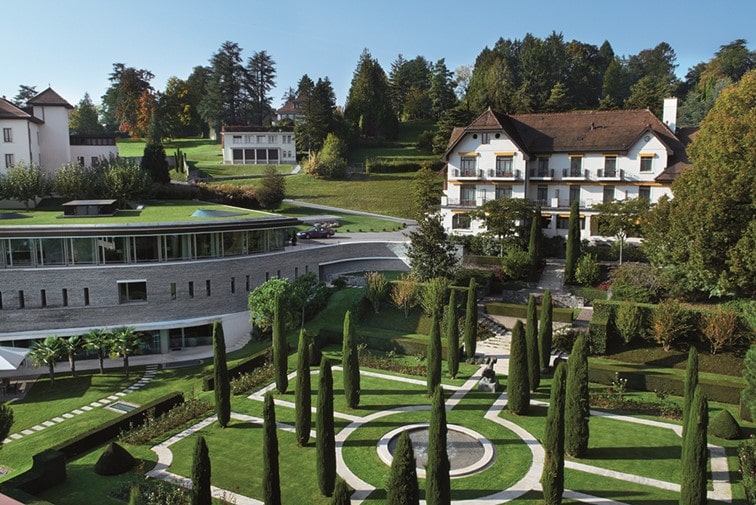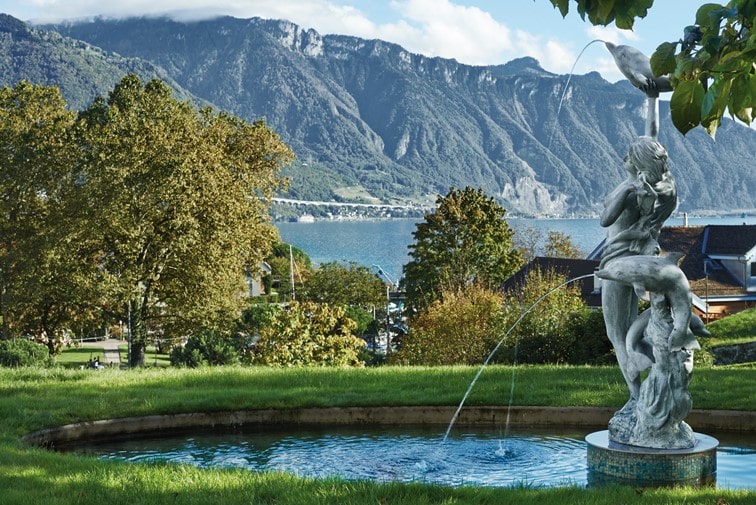 STAYING AT CLINIQUE LA PRAIRIE
LA RÉSIDENCE
Clinique La Prairie's original building is reminiscent of the opulent charm of early 20th century grand hotels, and offers spectacular views of the Lake and of our manicured private gardens. Originally home to Pr Niehans and his scientific research on cellular therapy, the Résidence is the clinic's most historic building housing nine rooms and suites. Most rooms have a terrace or a balcony.
LE CHÂTEAU
Originally built in the 19th Century, the recently renovated, award-winning Chateau welcomes guests to luxurious, light-filled interiors. The Château, offering 14 spacious rooms and suites, is set on higher grounds with balconies overlooking the beautiful Swiss Alps and the Lake shores.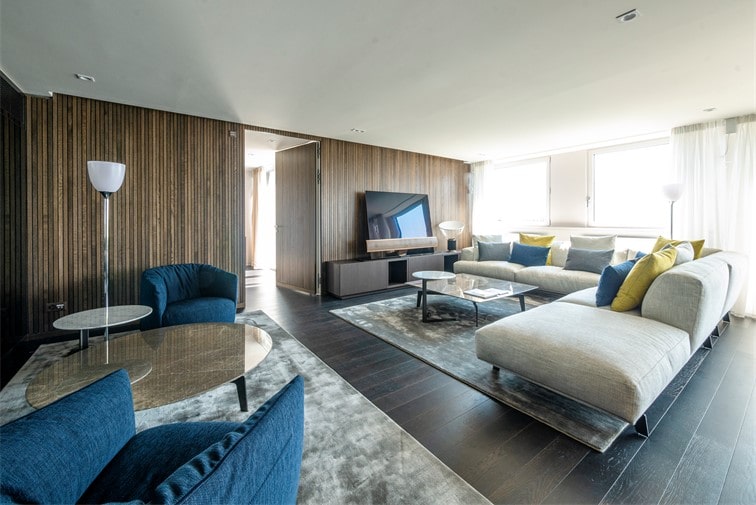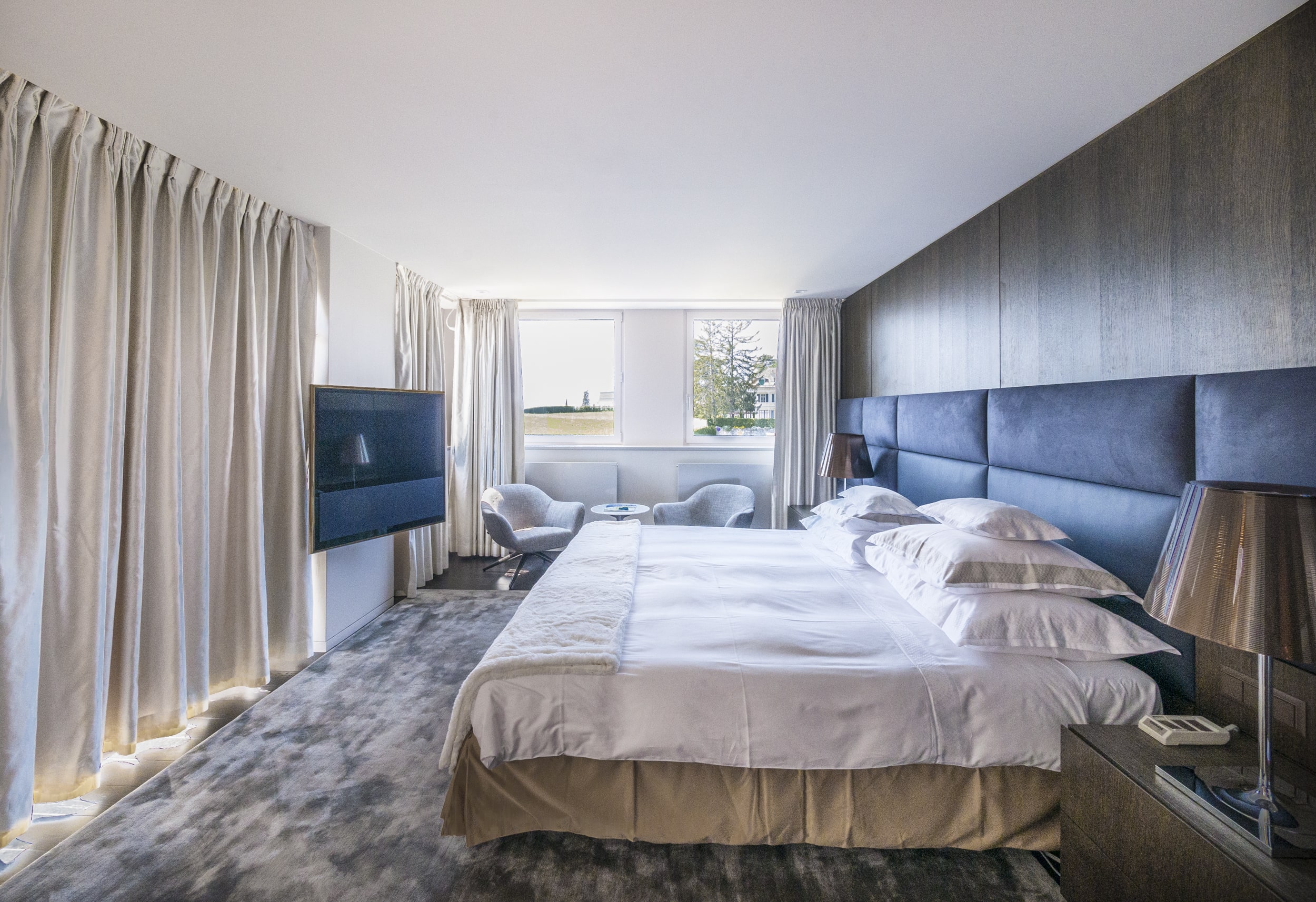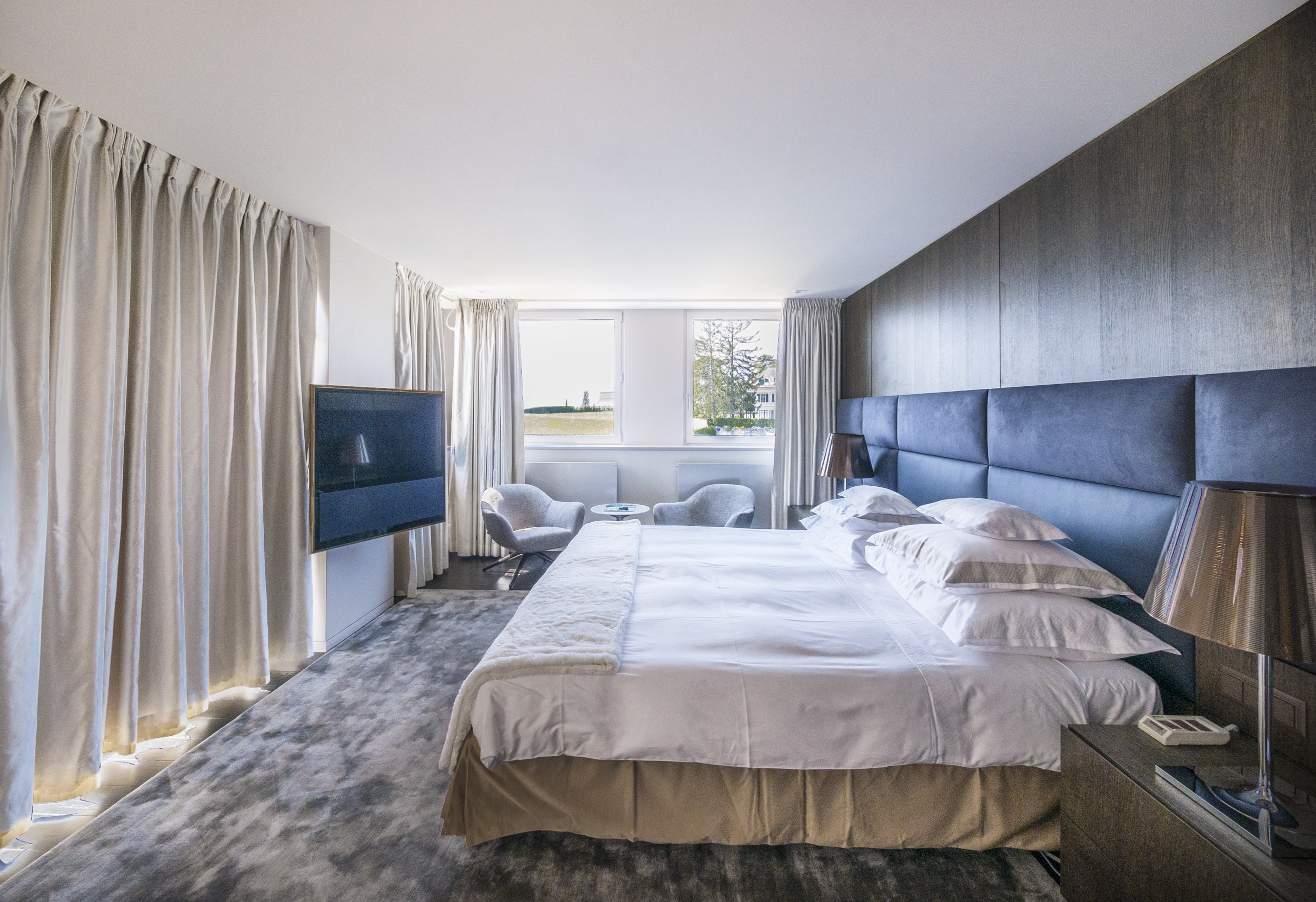 PROGRAMS AT CLINIQUE LA PRAIRIE
Clinique La Prairie offers an extensive selection of heralded programs and treatments, balancing holistic wellness with pioneering innovations. Programs are built around four main pillars of wellness – medical care, wellness, nutrition and movement, and can be adapted to your personal requirements.
Under the guidance of some of the most experienced experts from across the globe, Clinique La Prairie guests embark on a journey of self-improvement during their stay.
Medical programs vary from comprehensive check-ups to DNA testing, surgery, beauty stem cells and mobility, while longevity programs concentrate on revitalisation and rejuvenation. Wellbeing programs centre around beauty and weight loss, improved sleep, rebalancing and executive vitality, and the brilliant new Master Detox program. Clinique La Prairie's advanced Beauty programs focus on enhancing your natural beauty and turning back the hands of time through the use of the latest procedures and stem cell treatments.
To find the perfect Clinique La Prairie program for you, contact Escapes directly.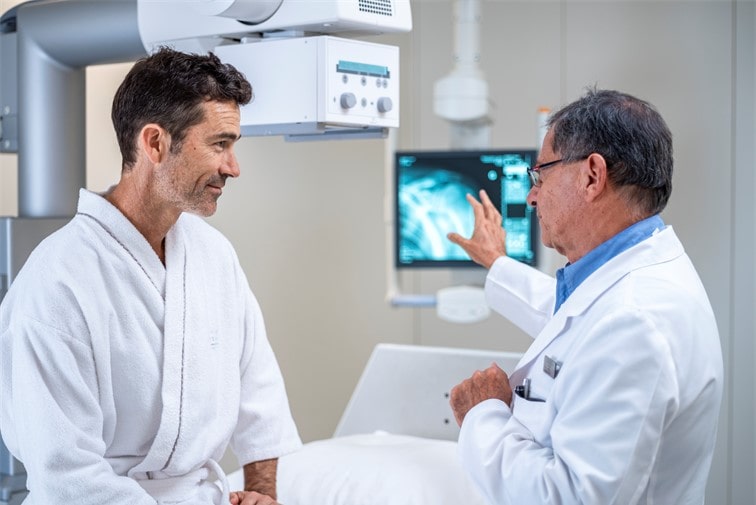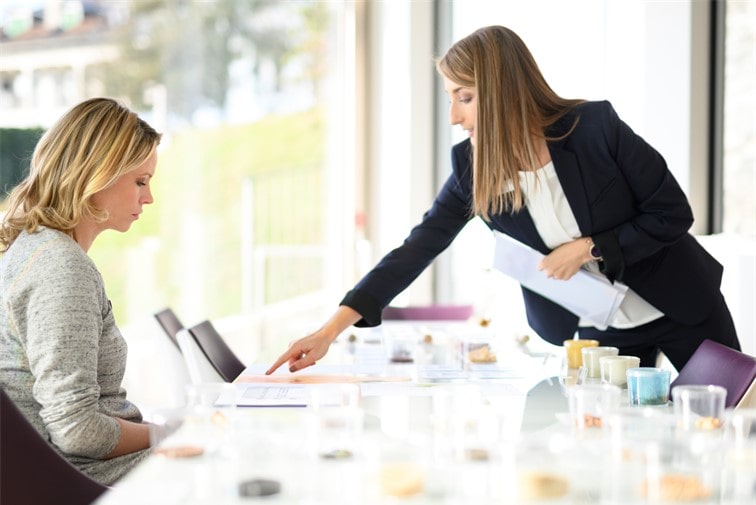 CUISINE AT CLINIQUE LA PRAIRIE
A balanced diet is the foundation of all our programs. Our dieticians provide custom-tailored advice to guests, while working closely with Clinique La Prairie's Chef Sara Bussetti to craft healthy and inspiring dishes. As a result, our gastronomic menu offers a variety of international cuisines, with refined and colourful creations every day. They are adapted to the tastes, demands and dietary constraints of our guests' needs and goals.
Each recipe combines a variety of foods and locally sourced ingredients in balanced proportions with attention to the overall cooking process, oils and full range of aromatic herbs to preserve all the flavours and nutritional benefits.
Clinique La Prairie restaurant keeps creating and innovating new delicious dishes for guests on a gluten-free, lactose-free or vegan diet, and prepare nutritious food and drinks that adapt to various dietary preferences and needs.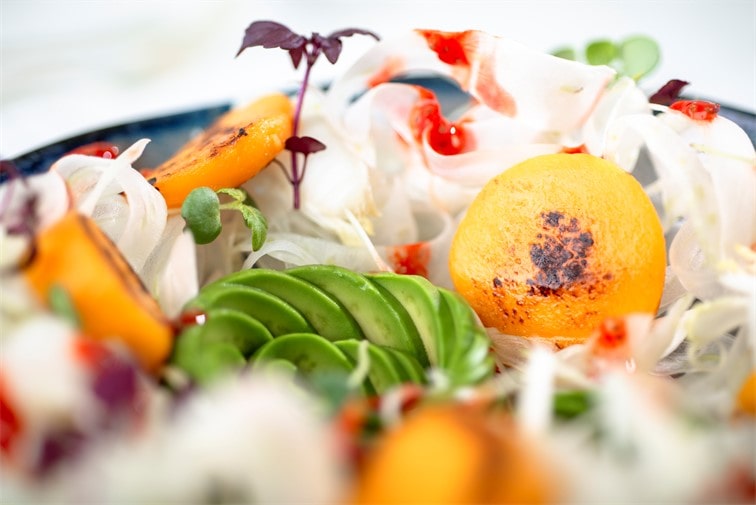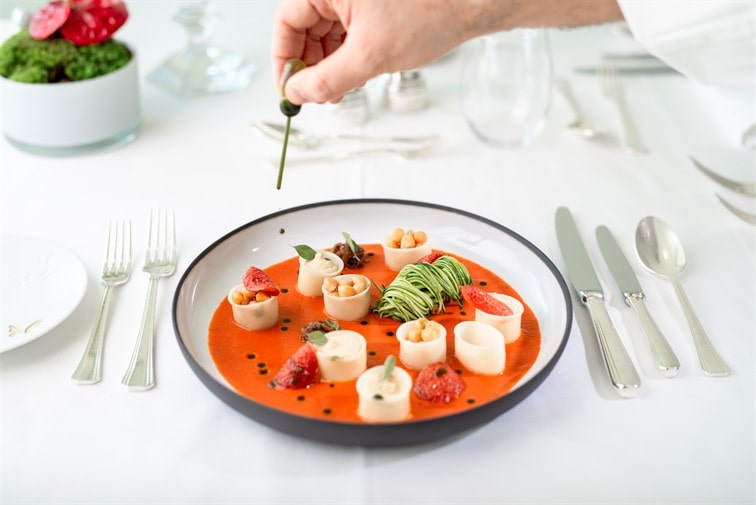 Experience the luxury of handcrafted travel. Embark on a series of exclusive memories where every detail is curated to your individual desires.