Founded in 1931 by Professor Niehans, a pioneer in longevity, Clinique La Prairie has over the years established an international reputation as a world-renowned medical clinic and wellness destination, located in Switzerland, a country highly reputable for its high level of medical expertise and care. 
Thanks to ongoing scientific research, Clinique La Prairie is regarded as a leading light in preventative medicine due to its unique Revitalisation programme, designed to promote vitality, enhance the immune system and slow down the ageing process.  Clinique La Prairie's philosophy to health and wellness combines its expertise and its holistic approach based on the four pillars for longevity: medical care, wellness, nutrition and movement.
Its more recent innovations include diagnostic genetic testing, stem cells beauty therapies and corporate wellness.
The multi award-winning Medical Spa of Clinique La Prairie's an oasis of beauty and wellness.  Carefully crafted by the clinic's medical team, the Spa menu features over 50 results-oriented treatments for visible results, promising to satisfy the needs of even the most demanding clientele. 
Guests stay in one of 38 luxury rooms and suites in the three buildings located on the premises, with stunning views of the Alps – the idyllic setting for a restorative luxury retreat.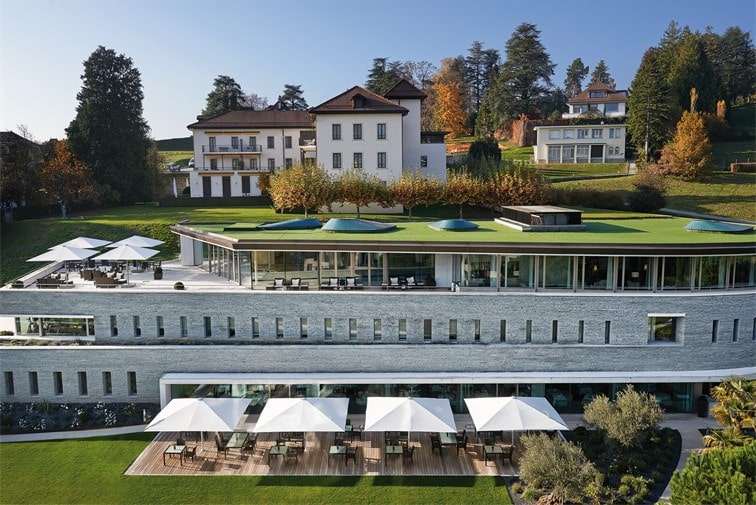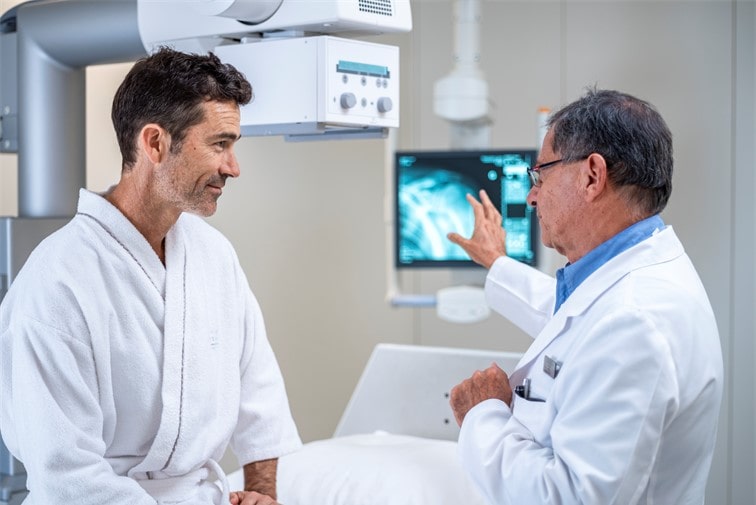 Launch of NEW MASTER DETOX
Clinique La Prairie has introduced an all new MASTER DETOX for 2020. Already renowned as the world's most premium and bespoke cleansing programme, this Clinique La Prairie detox is the first of its kind to use genetics to detect deficiencies and weaknesses in the body.
The new MASTER DETOX focuses on a Cellular Genomic detoxification protocol, developed by the clinic's Life Science division. The cure comprises four 100% nutraceutical supplements to stimulate the body's own antioxidant and detoxifying defences, taken for a week during the programme and recommended for four weeks following the stay.
The programme focuses more than ever on an individual, rigorous, medical approach with:
     

A full health check-up including genetic, dental, and metal testing, to determine the best individual detoxifying therapies and treatments

     

A Reboot Cleanse of the intestines

     

A detox-focused diet comprising a liquid fast of homemade juices, followed by a detox menu of largely vegan dishes to help regulate the body's inflammatory process

     

Private nutrition coaching and masterclass, built on individual health and DNA profiles
Additional immune-fortifying elements in the new MASTER DETOX include:
     

Antioxidant drip therapy

     

Sessions of infratherapy and cryotherapy

     

A 90-minute experience of contrast hydrotherapy that stimulates through cold and hot temperatures combined with Shirodhara, Tibetans and reflexology techniques
The programme also offers a wealth of massages, scrubs and wellness cures designed to play their holistic role in the week-plan and help remove deep-seated toxins.
In addition, a programme of aerial yoga, personal training and outdoor sessions work progressively from slow exercises to energy stimulation to support the body, step by step, while it goes through the detox process.
Ensuring Guest Safety
As a hotel-spa and medical centre, Clinique La Prairie has always employed high standards of safety and cleanliness. Additional protocols have been introduced for the reopening, closely following the instructions given by the Swiss health authorities and going beyond.
These new security measures are implemented to all aspects of the Clinique La Prairie experience, from the rooms and restaurant, to the spa and health club, including social distancing, masks for guests and staff, , intense disinfection of all spaces, limousine cleaning after each guest's transfer, …. A guest app has been developed to accompany the paper-free services.
With only 38 rooms and a large lakeside property, the clinic has a long-standing reputation as a private getaway for demanding guests willing to pass an entire wellness stay in a secluded luxury destination.
For more information on Clinique La Prairie and the acclaimed Master Detox Program, call Escapes on +971 4 425 8434 or email [email protected]